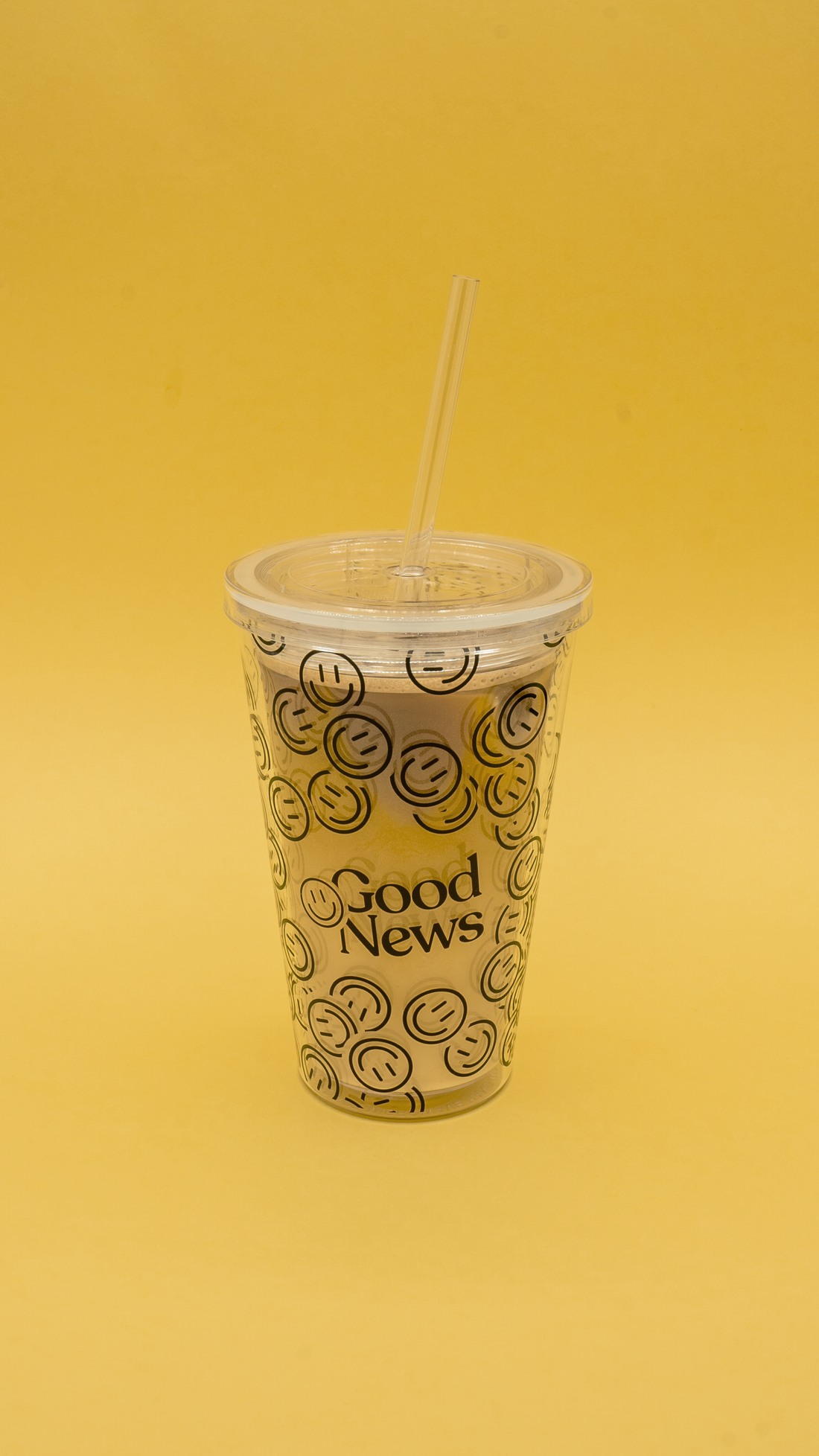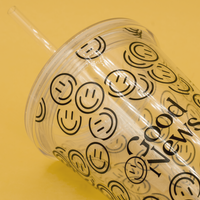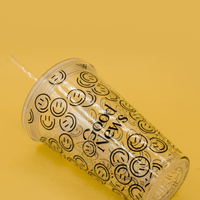 Help improve the planet with the GoodNews Smiley Transparent Cup!
Not only will you enjoy double your coffee by filling it with Good Vibes, but you will also enjoy a discount on the price of coffee every time you go with it to any GoodNews.
Materials: Plastic cup, Plastic lid.
Capacity: 590 ml.
Details: It can be placed in the fridge, dishwasher but not in the microwave.
GOODNEWS, GOOD COFFEE FOR GOOD PEOPLE
This goes much further than just good coffee. We are a young brand-loving community with a good mission, an innovative and healthy product, lovers of sharing and living life with a smile. We can't tell you how your day starts, but we can tell you what we can turn it into: A GOOD DAY!
Much more than Good Coffee
Good Coffee is much more than good taste. It is also good vibes, and it is a commitment to current and future generations of coffee pickers. At GoodNews we develop good practices in the cultivation of our coffee, promoting responsible and sustainable agriculture. We are aware of the human chain from the time the coffee is harvested until it reaches your hands.