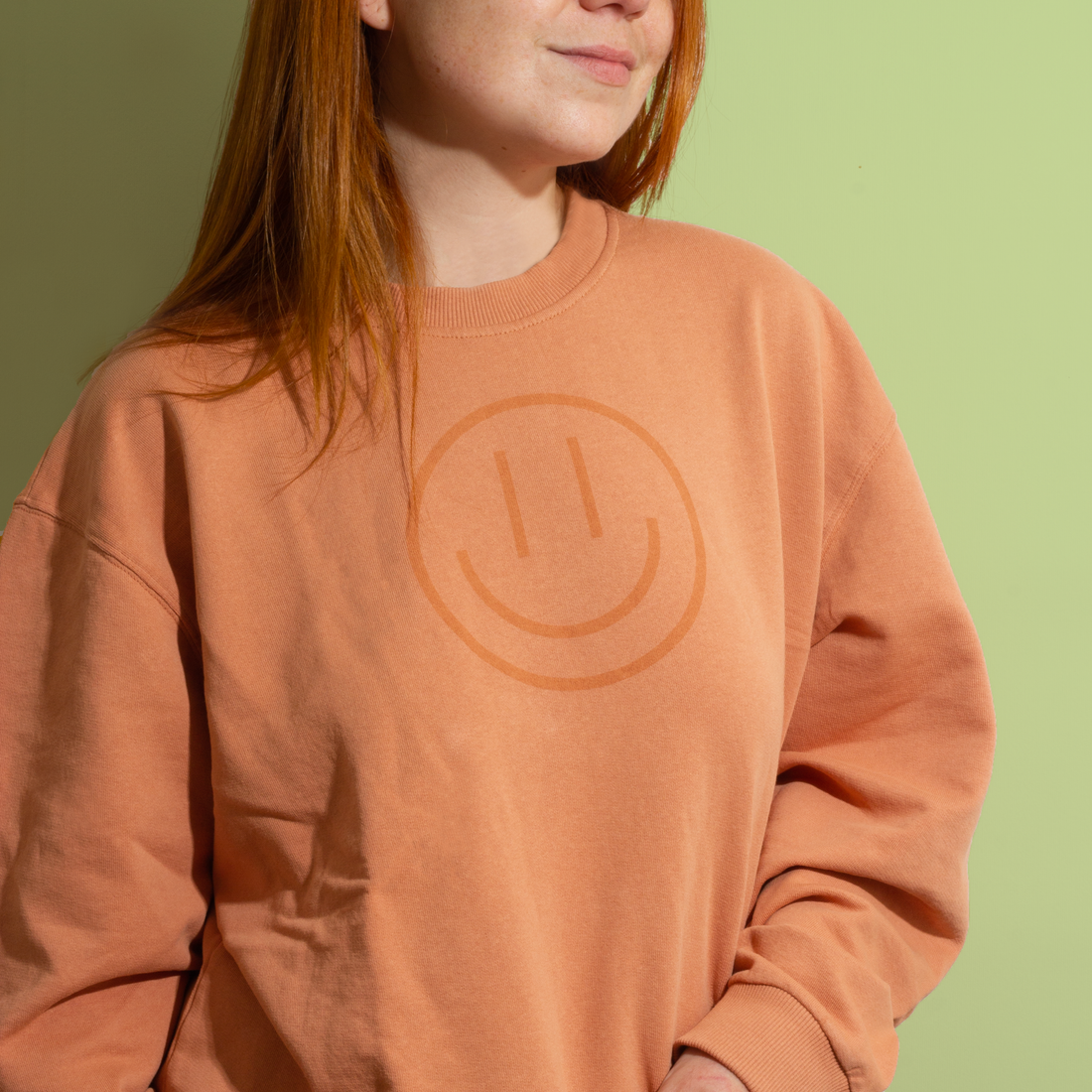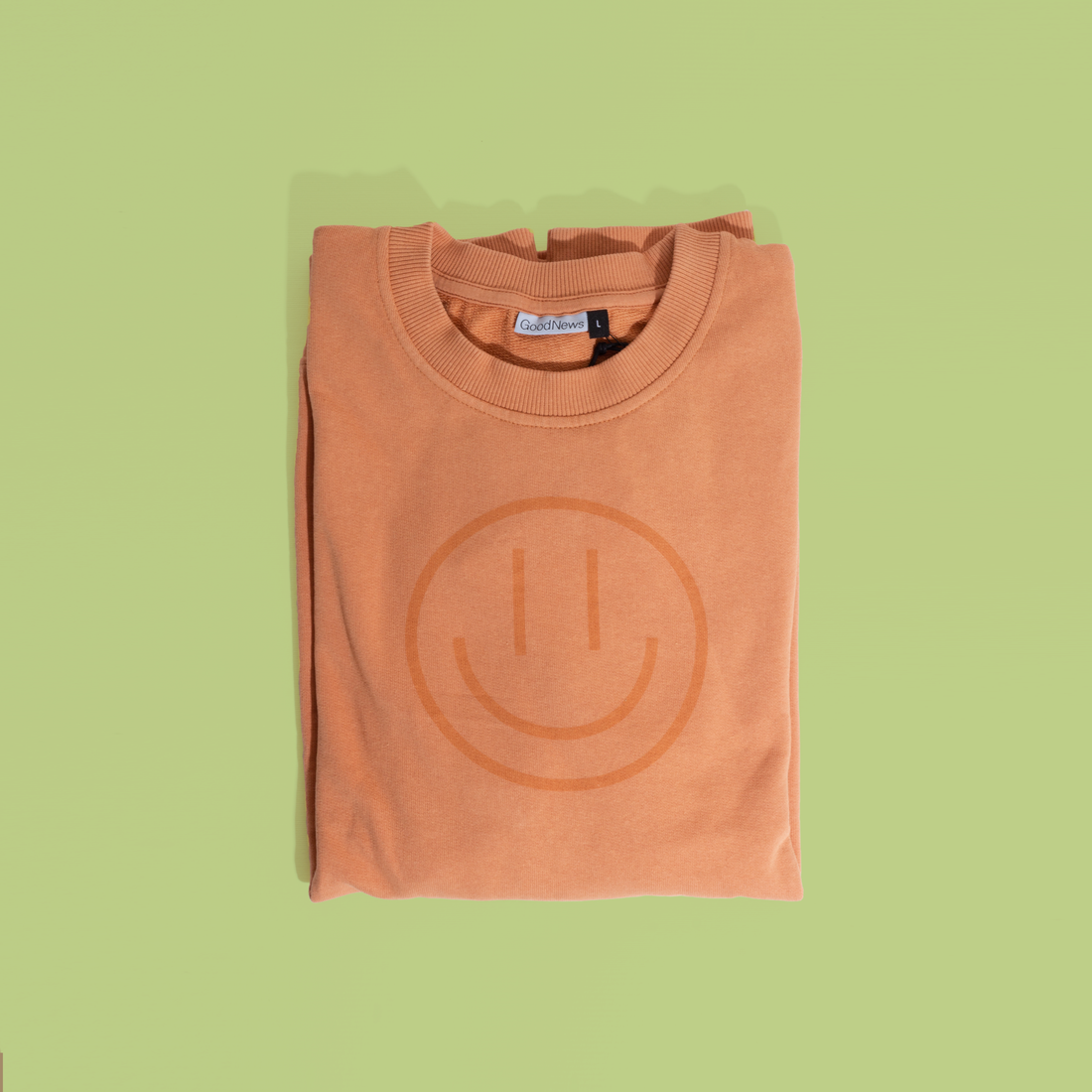 You put the good vibes on it and we put the seal on you with our Good Smiley. You are going to love the classy style with Good Vibes, oversized sizing and fabrics, the most. Trust us when we tell you that this will be much more than a #GoodCatch!
Material: 100% cotton
Fabric weight: 260g
Colour: Terracotta
Design: Serigraphy
Produced in Portugal

Care:
Wash at 30 or below
Do not use whitener
Iron at medium temperature
Do not dry clean
Do not tumble dry

100% GoodNews production, from the pattern to the last detail, environmentally friendly production.

GOODNEWS, GOOD COFFEE FOR GOOD PEOPLE
This goes much further than just good coffee. We are a young brand-loving community with a good mission, an innovative and healthy product, lovers of sharing and living life with a smile. We can't tell you how your day starts, but we can tell you what we can turn it into: A GOOD DAY!
Much more than Good Coffee
Good Coffee is much more than good taste. It is also good vibes, and it is a commitment to current and future generations of coffee pickers. At GoodNews we develop good practices in the cultivation of our coffee, promoting responsible and sustainable agriculture. We are aware of the human chain from the time the coffee is harvested until it reaches your hands.