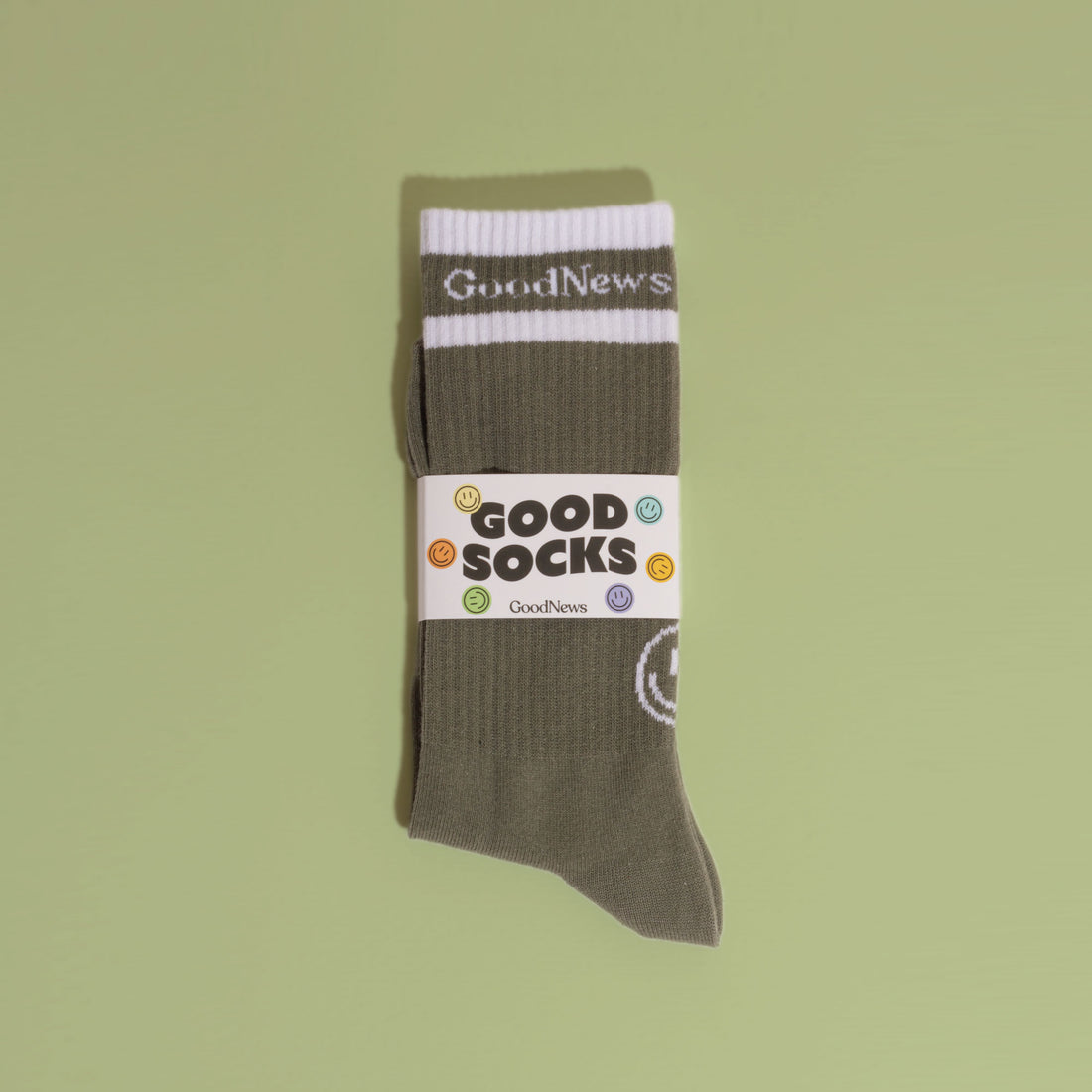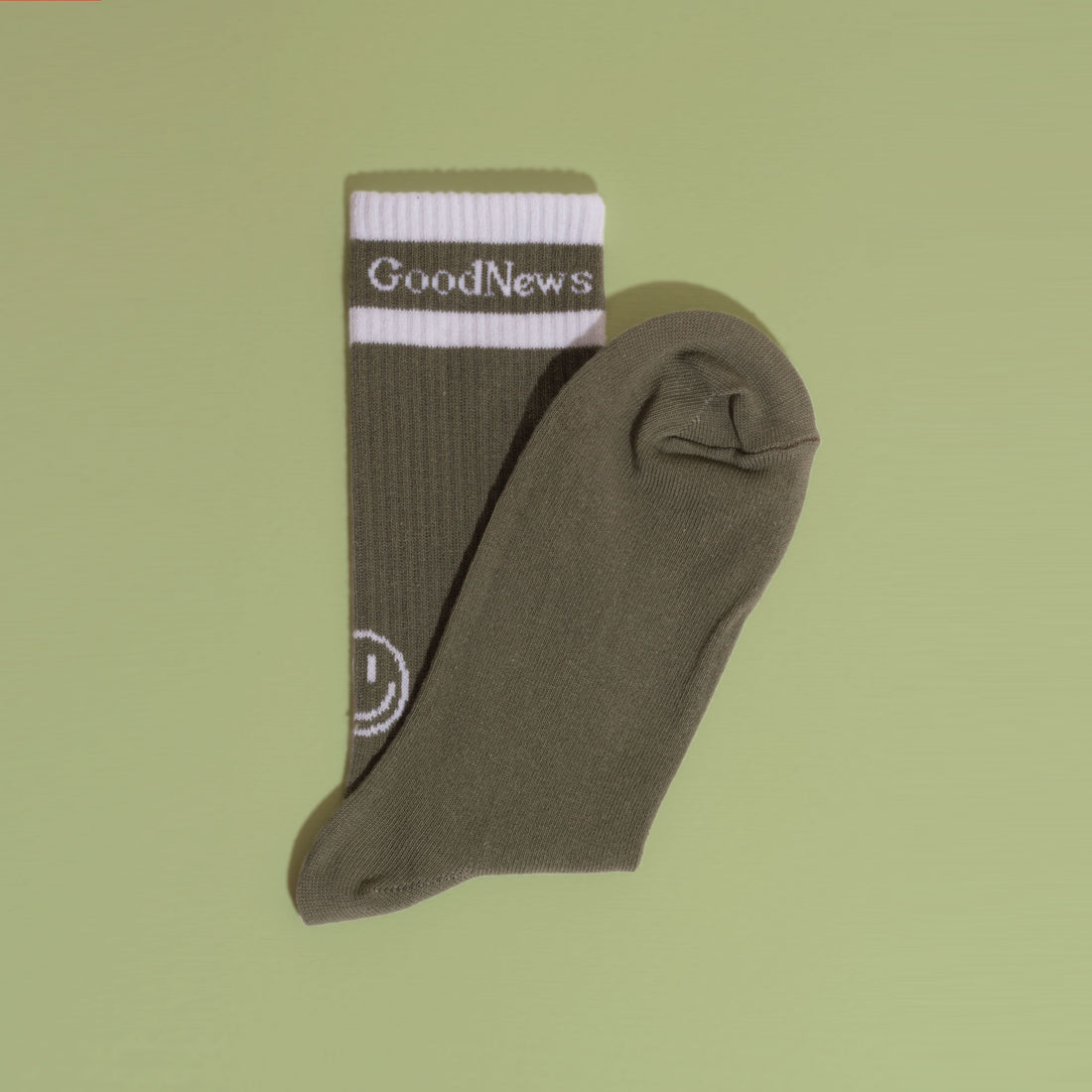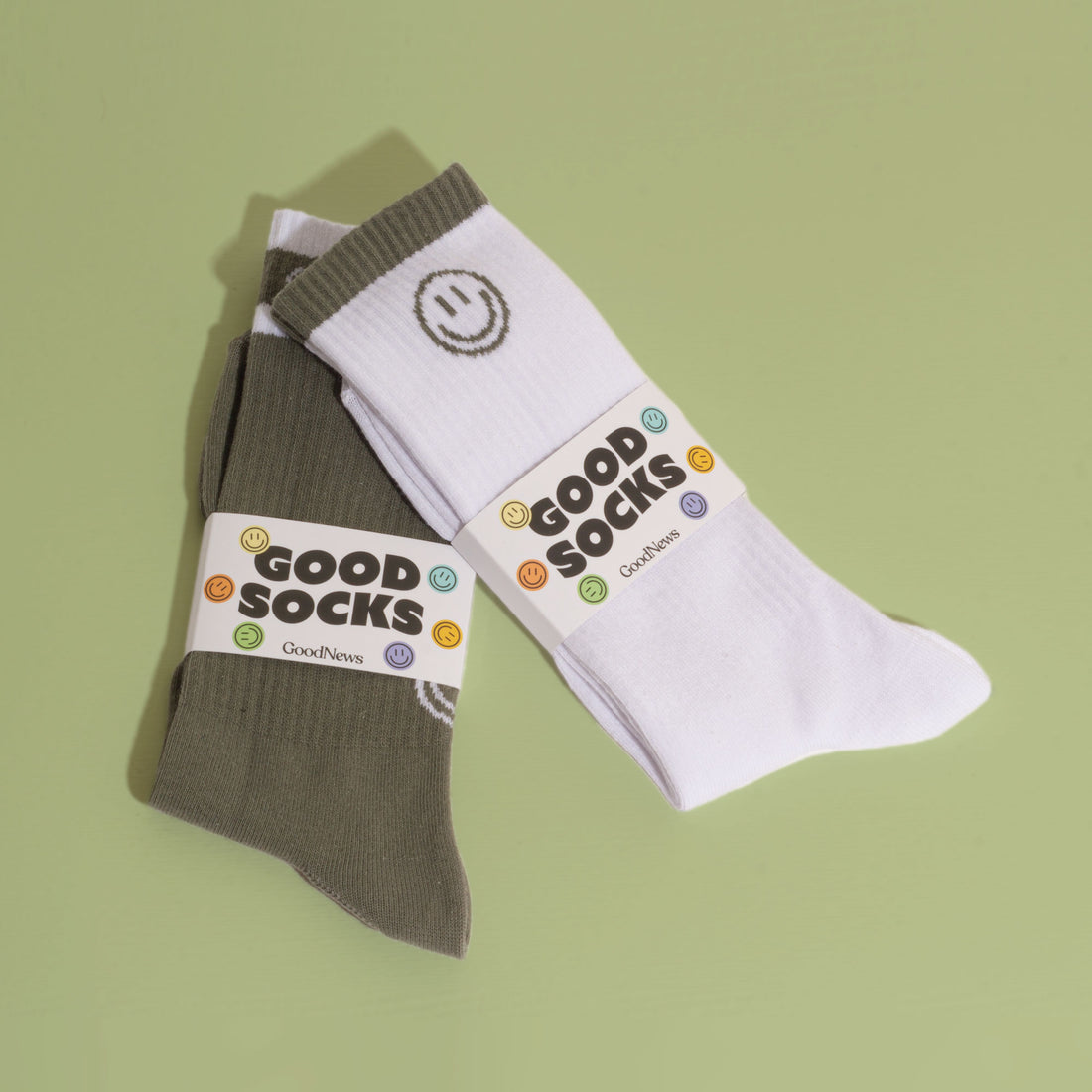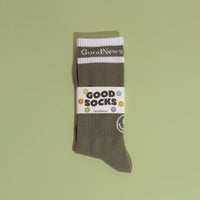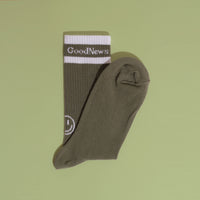 Now we can say loud and clear that we wear good vibes from head to toe. We present you our GOOD SOCKS, ideal for walking the best Good Vibes around the neighborhood. And you? Do you already walk with a roll?
Composition:
85% upcycled cotton
12% polyamide
3% elastane
& other fibers
Care:
Machine wash with like colors

Use only non-chlorine bleach.
Tumble dry medium

GOODNEWS, GOOD COFFEE FOR GOOD PEOPLE
This goes much further than just good coffee. We are a young brand-loving community with a good mission, an innovative and healthy product, lovers of sharing and living life with a smile. We can't tell you how your day starts, but we can tell you what we can turn it into: A GOOD DAY!
Much more than Good Coffee
Good Coffee is much more than good taste. It is also good vibes, and it is a commitment to current and future generations of coffee pickers. At GoodNews we develop good practices in the cultivation of our coffee, promoting responsible and sustainable agriculture. We are aware of the human chain from the time the coffee is harvested until it reaches your hands.