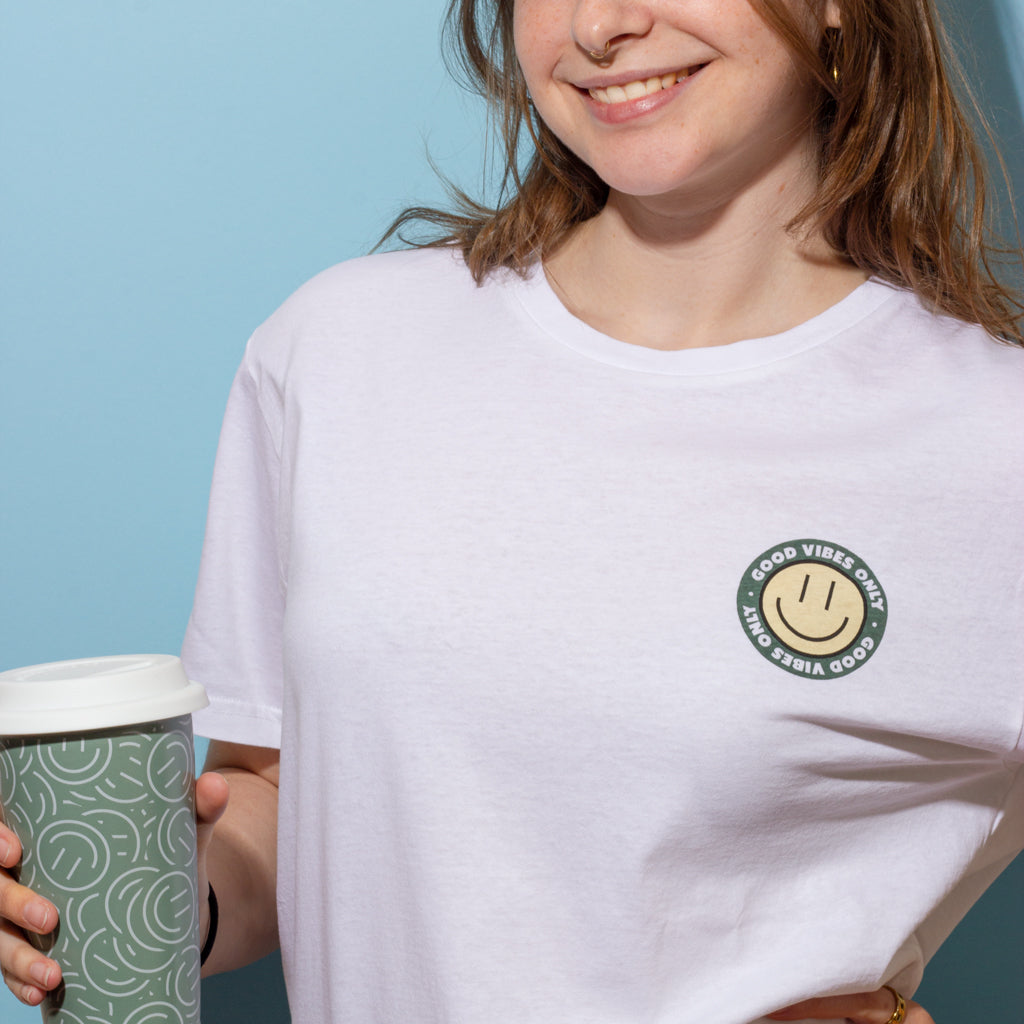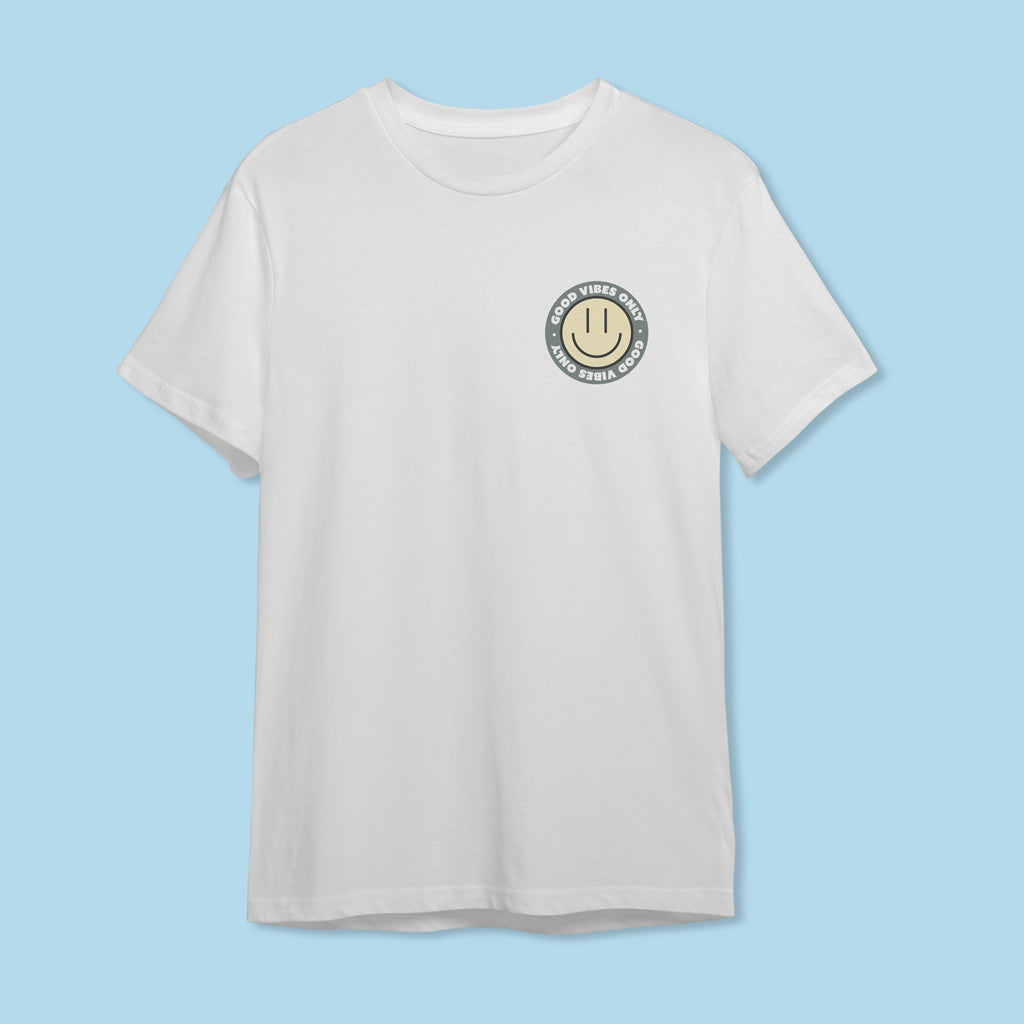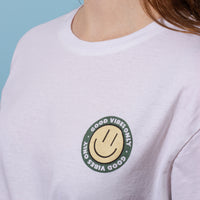 Rumor has it that this is the must-have in your closet, our new Good Badge Tee will match your Monday smile and even the cheekiest Good Friday smile!
PRODUCT DESCRIPTION:
100% cotton
Fabric weight: 160g
Color: White
Produced in Portugal
Available in size M and L
Attention :
Wash at 30 or below
Do not bleach
Iron at medium temperature
Do not dry clean
Do not tumble dry
IMPORTANT: Do not overdo it with the temperature in ironing or washing and dry ECOFRIENDLY because apparently it does not like to spin in your dryer.
100% GoodNews and environmentally friendly production, from the pattern to the last detail.
GOODNEWS, GOOD COFFEE FOR GOOD PEOPLE
This goes much further than just good coffee. We are a young brand-loving community with a good mission, an innovative and healthy product, lovers of sharing and living life with a smile. We can't tell you how your day starts, but we can tell you what we can turn it into: A GOOD DAY!
Much more than Good Coffee
Good Coffee is much more than good taste. It is also good vibes, and it is a commitment to current and future generations of coffee pickers. At GoodNews we develop good practices in the cultivation of our coffee, promoting responsible and sustainable agriculture. We are aware of the human chain from the time the coffee is harvested until it reaches your hands.